CRM, or Customer Relationship Management, has become a vital, driving force for all businesses that cater to customers, from online retailers to the healthcare industry. Now, more than ever, having a great CRM solution will not only help you retain current customers, but garner prospects and convert them for good in a massive marketplace where new companies are popping up everyday. It's no secret that standing out with supreme customer service and catering to potential and current customers is the key to retention... and that's where CRM comes into play.
In this blog article, we discuss how CRM has evolved, the benefits of CRM, and how to choose the best CRM software for your business.
What Is CRM?
According to Expert Maximizer, CRM refers to both:
A type of software that helps businesses manage leads, deals, and clients to craft targeted marketing campaigns and

The specific strategies via which a business engages and retains its existing customers.
The main question: Does your business interact with people (the vast majority do)? Then you need a CRM.
Those people you're interacting with are your legacy, prospective, and future customers and CRM has the technology to efficiently manage and maintain that customer base, keeping each and every one of them happy.
How? CRM uses software that leverages the 360-degree customer life cycle, from acquisition to sale to loyalty to retention. This software has a toolkit for every interaction, including blasting customer-specific marketing emails and texts, personalized customer support, swift invoicing and past orders, honed-in data trends, and more. The best thing about Customer Relationship Management software is that it fine-tunes your customers' shopping experiences, so every asset from coupon promos to suggested products will feel personalized and special.
How Has CRM Management Evolved?
The evolution of CRM has been a much longer timeline than you'd imagine… It was born in the 1950s but really made a mark with database marketing in the 80s, mobile marketing in the 90s, then, most notably in 1999, Salesforce came on the scene with the first SaaS CRM. Since then, CRM software and systems have become even smarter, faster, and more mobile.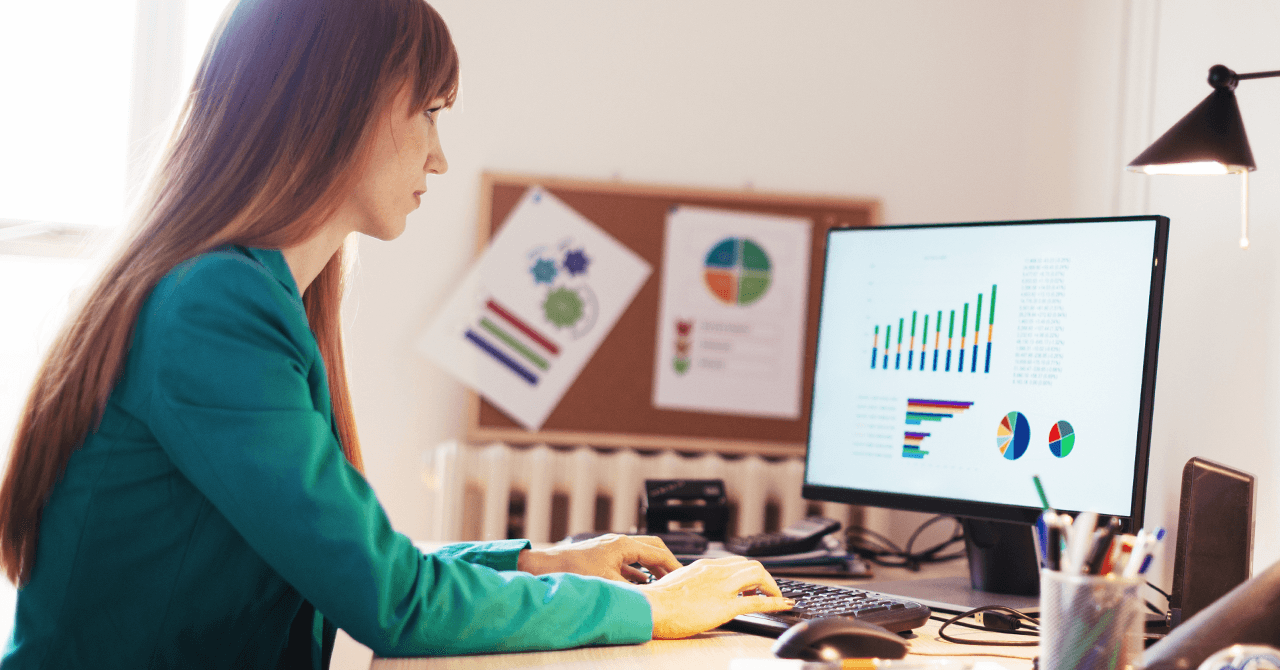 Finances Online notes that "CRM software solutions came to be one of the leading SaaS software branches in the last years. CRM systems collect and organize your current customer data. Still, even more importantly — they help you gather such data and reach out to audiences you had no idea would be interested in your product or service." They show the market share forecast exponentially and steadily increasing.
5 Benefits of CRM for Businesses
The following list is certainly not exhaustive but includes just some of the benefits CRM holds for your business.
Company-wide visibility: Every person in each department has access to the CRM system, keeping the whole team up to date with accurate data and can organize "to-do" lists and assignments in a team calendar.
Monitor Customer Behavior: CRM software can create forecasts and identify trends in your customers' behaviors with tools like PDAs (Personal Digital Assistants) to capture real-time data so you can work smarter, not harder, in future target marketing endeavors, cross-selling, and up-selling.
Streamlined Financial Tools: Sales reps will be supported through efficient financial tools that help generate and monitor invoices safely, keeping sensitive info protected.
Performance measurement: Upper management can easily monitor employee performance through the assignment and tracker tools, corralling their work in a measurable way (this also makes handing off sales initiatives easy without missing a beat).
Easier Customer Retention: For customers, CRM solutions bring convenience and value, including functions like syncing and saving data and points/loyalty/rewards systems.
In one of Guidance's largest CRM implementations to date, we helped SmileDirectClub migrate over 5 million records from their legacy CRM into Salesforce Health Cloud (SFHC). This new integration enables near real-time synchronization of over 10,000 of HIPAA-protected records on a daily basis. Imagine the access to data SmileDirectClub has with this new integration of SFHC and the new visibility into their customer database. Read the case study here.
5 Questions When Selecting the Best CRM Solution
The following questions are integral when choosing the best CRM for your business:
What is your business' biggest need for improvement? Reducing costs, employee accountability, client retention, forecasting? Different CRMs will highlight their hero attributes and those should match your most important business needs.
What integrations does the CRM system offer that your business needs? Look for customizable add-ons, apps, and plug-ins that help automate your email servicing, customer analytics, social media, and data importing while also integrating with ones you already have in place. Guidance

is an

Episerver solution partner

that has helped many companies achieve their business goals by ensuring smooth integrations (ex. See our SmileDirectClub case study here).
What size is your company? Many CRMs have user limits, so if you're on the larger size, be sure you're choosing a vendor that caters to your company size.
Do you like the layout and user experience? Test run your top choices to be sure the CRM solution you and your team will be working with daily is easy on the eyes with smart UX. A

SuperOffice

study with 1,000 responses by prospective CRM users highlighted in a

Digital Merchant

article revealed that 86% of CRM adopters consider user-friendliness to be the most crucial system selection factor.
What CRM do your competitors use? Let your rivals do the work for you! If you're just starting out, see what a similar business is successfully using to avoid trial and error with CRM vendors.
Time has revealed that Customer Relationship Management is not only ever-evolving into smarter technology that helps businesses and pleases customers but that it ultimately dictates life or death for businesses in this digital age. Guidance has helped many companies successfully navigate the difficult CRM selection process and the integration thereafter. Contact Guidance below to learn more.