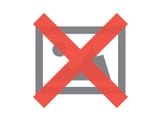 According to a recent study by research firm Bersin & Associates, the corporate social software market is expected to grow to $2.5 billion by 2012. A number of platforms have started to claim some market share ownership in this segment, including Atlassian, Jive Software, LiveWorld, Mzinga, Telligent and Microsoft SharePoint.
I recently upgraded our Guidance intranet to mirror some of the functionality that has made sites like Facebook and LinkedIn so popular among online users. Our new intranet, built on Microsoft Office SharePoint Server (MOSS), features a blog, a wiki, a document library, and a user profile section that employees can customize with their photo, bio and a wide variety of web parts. Other more common features include an interactive Calendar, an Office Roster, and an area for Workgroups to communicate and plan events via the Discussion Board.
MOSS offers a cost-effective solution to companies seeking to reap the benefits of corporate social software. To schedule a demo of our new intranet or learn more about our SharePoint development services, send me a note or give me a call.
Jason M.
Guidance