Succeeding in today's marketplace requires agility. Companies that can move from conception to production quickly and efficiently will seize–and create—the opportunities that others miss.
For online merchants, accelerated sales growth depends on increasing efficiencies in the way developers, marketers, executives, sales teams, and other team members and partners collaborate. Platforms utilizing intuitive dashboards with timelines, analytics, and real-time collaboration tools can help integrate business functions so that the company as a whole can respond to consumer expectations and changing marketplace conditions both swiftly and adroitly.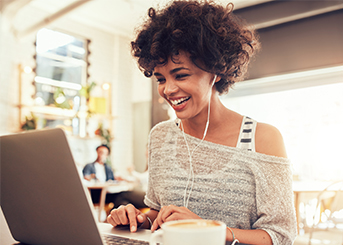 Drive Sales and Improve Productivity
Content staging and preview are where improved productivity begins. With Magento 2.1, you can easily stage, preview, and schedule a wide range of new content, including updates to product descriptions, categories, and promotions. Intuitive tools, which have been designed and tested extensively to ensure they are easy-to-use, make the whole content staging and preview process exceptionally fast and efficient.
For example, the newly-developed dashboard timeline feature gives every team member a complete "at a glance" overview of all the stages of the production and scheduling process. As a result, your entire team can better coordinate your campaigns to maximize sales impact.
No Hassle Scheduling
Magento 2.1 Enterprise Edition takes the worry out of scheduled updates. For instance, you'll be able to preview changes across your entire site by date, store view, or other criteria. You'll also be able to share links to previews and staged content with all team members.
Consequently, the review and approval process will be greatly expedited. In addition, you'll also be able to preview all changes in the checkout process in order to confirm that all your promotions are working properly. With "set it, and forget it" functionality built in, all updates are published and removed at the appropriately scheduled times. Therefore, you'll spend far less time worrying about extraneous tech challenges and far more time concentrating on the products and services that matter to your business.
In-Depth Analytics & Actionable Insights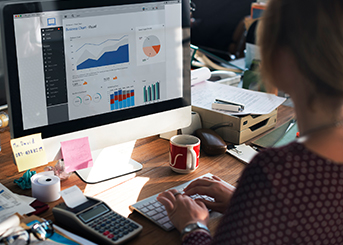 With Magento 2.1 you'll be able to take advantage of powerful but intuitive analytic tools so that you can immediately measure the results of your campaigns. Here, real-time information and predictive analytics are easy to work with because they can be presented in an intuitive graphic form. You'll be able to see KPI indicators at a glance from drop-down menus. As a result, you'll be able to adjust more nimbly to consumer trends and rapidly changing market conditions.
Increasingly, it's essential for different departments in an organization to collaborate, cooperate and share information in a very timely fashion. By automating functions like updates and scheduling, Magento 2.1 helps save valuable time and allows businesses to concentrate on true differentiators—creativity.
Similarly, Magento 2.1's intuitive dashboard makes collaboration communication, and cooperation far more seamless and effortless than ever before. Consequently, all the day-to-day processes in your business can be accomplished more efficiently, and with less friction and wasted effort.
In essence, by automating and streamlining so much, Magento 2.1 handles a lot of the essential drudgery so that your team has more free time to focus on the real driver of growth—ingenuity.