Helping customers do their jobs more effectively is the easiest way to win and retain their business.
Content management
is a critical part of getting there.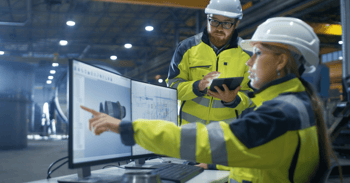 According to Forbes, only 14% of B2B websites are customer-centric. A report by Forrester found that 59% of business buyers would prefer to do research online instead of calling a sales rep. A third survey found that 70% of buyers are increasing the amount of content they use to make their decisions.
B2B buyers rely on
online resources
to make purchasing decisions and for support, but most B2B sellers are not providing the kind of content their customers need and expect.
The Age of Buying Anxiety
B2B buyers are more educated than ever before, but also
more anxious
about their purchasing decisions. In the consumer world, consumers are likely going to comparison shop on Amazon, even for a $5 purchase. Making the wrong buying decision for your business has much deeper consequences.
Buyers are looking for
one-stop digital vendors
who can supply all of the equipment and consumables they need, but also the technical information, training, and insights on specific industry trends. Businesses must establish themselves as a long-term partner and not be viewed as just another vendor. Relevant and meaningful content will add significant value to your relationship with buyers and keep them coming back to buy more.
Finding Content-Market Fit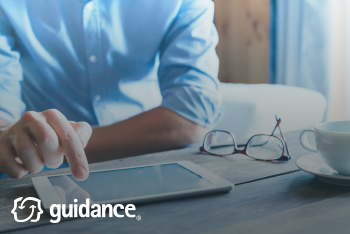 A medical supplier will help customers understand trends in healthcare equipment, promising new developments, and upcoming product launches. They'll also share materials that help them leverage existing tools, apply new consumables, and make compatibility information readily available.
In a best of breed example, useful content can be found online, on-demand, and across any device. This would include things like:
Downloadable PDFs
Instructional videos
In-depth articles and blog posts
Interviews with industry experts and thought leaders
Audio podcasts
Product configurators and diagnostic tools
Virtual reality demonstrations
To produce and organize this effectively requires a sophisticated Content Management System (
CMS
). These can be implemented on top of some e-commerce platforms or even offered natively. The end goal is to provide content to customers and prospects at the right time and through the right channel.
When you help your buyers succeed, you build trust and create a sure foundation for long-term partnerships.
Takeaway
Content can help win business and is increasingly critical to attracting and retaining B2B customers. It's the right investment for strengthening your relationships with B2B buyers that delivers a long-term ROI for your business. In today's highly competitive market, it's very important to be perceived as a true business partner and not just another vendor. Relevant and meaningful content will help your B2B buyers be successful and keep them coming back to buy more.