You update promotions, add new products, optimize page loads…Why? You're in the online empire business.
Guidance clients are breaking year-over-year (YoY) revenue growth boundaries to build their empires.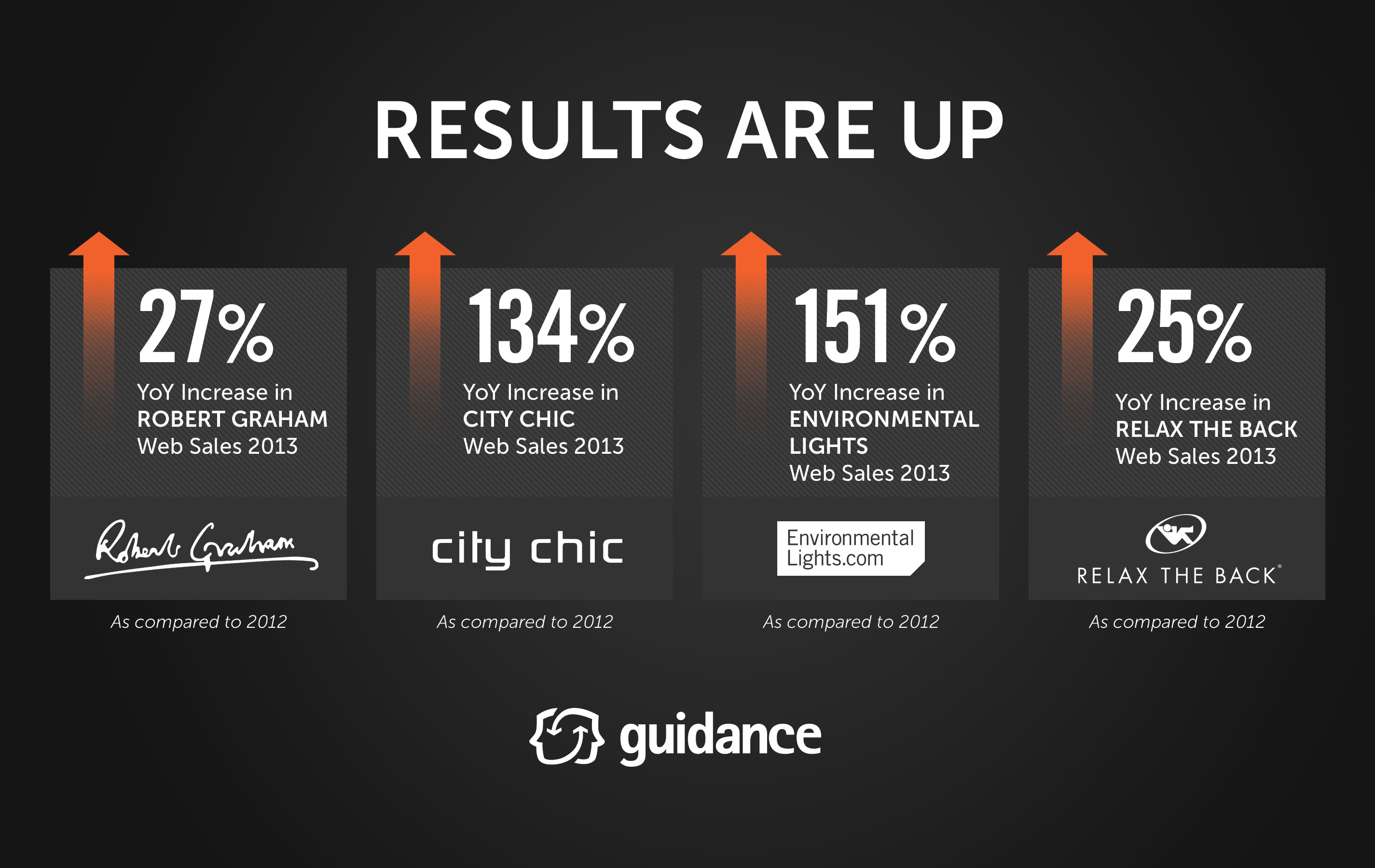 Each client partnered with us to replatform their store onto Magento Enterprise and now they are realizing fantastic results:
Robert Graham, a luxury designer of clothing for men and women, not only realized a double-digit increase in YoY web sales growth, but the site also won a WebAward for "Outstanding Website".
City Chic, the leading Australian-based retailer of modern, on-trend plus-size clothing, had an amazing year in 2013. They achieved a 134% year-over-year increase in web sales and 2014 looks to be fruitful as well. They recently announced that they're expanding their U.S. presence and opening 6 storefronts in California. Congratulations, City Chic!
City Chic's online sales growth is incredible, but it doesn't come near what the leader in sustainable, energy-efficient LED lighting, achieved. Their YoY web sales increase was 151%!
Relax the Back, the premier retailer of back and neck care products, also realized double-digit year-over-year growth of 25%.
From web design and development, to hosting and maintenance, each of these clients tapped our 21 years of web expertise to net higher conversions and profitability.
If you're ready to build your empire, contact us to set up a meeting and we'll help you break your growth boundaries.