The holidays have been a banner season for e-commerce and 2018 promises to be no exception. Many online retailers experience a 50% (or greater) increase in traffic this time of year and businesses that are prepared will reap significant rewards.
But there are some critical shifts taking place.
Omnichannel
accessibility is no longer a luxury, it's a necessity. Delivering a state-of-the-art mobile experience cannot be an afterthought, it is paramount.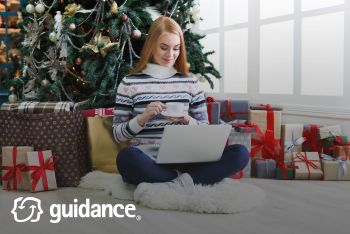 Other seismic changes taking place include the irreversible migration of business from brick-and-mortar stores to digital retailers. Undoubtedly, a hefty percentage of these online sales will flow to
Amazon
. However, there's an abundance of revenue out there to be captured by savvy digital brands. The million dollar question, of course, is what is your company doing to get ready?
To capitalize on seasonal trends you need to adopt some best practices for the holidays. Here are a few things you should be adding to your to-do list (which should already be well underway).
3 Critical Steps You Need to Take Ahead of the Holidays
1). Make Sure Your Infrastructure is Ready.
Web traffic soars as holiday shoppers look for deals and make last-minute purchases. Sites that load poorly or respond slowly will be abandoned a lot quicker than a New Year's resolution. Consequently, you need to make sure your platform is stable and ready to meet the necessary performance requirements to meet peak traffic demands. You can do this by running
load tests
with your digital agency partner well in advance (September is not too early).
In particular, you want to ensure that you have the ability to quickly ramp up your site's capacity. You can run this drill internally or find a partner like Guidance who will do it for you.
Finally, you should also have a
code freeze
on your website prior to the holiday. Any patches or last-minute changes to your system (particularly after mid-November) runs the risk of introducing disruptive bugs and glitches.
2). Optimize for Mobile.
Mobile is more important than ever, but to capitalize on it the experience you deliver must be flawless. In fact, most
Guidance
clients are now getting well over 50% of their traffic through mobile. That figure is expected to go
even higher
during the holidays.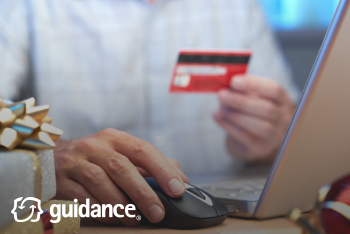 Are your marketing, product displays, and merchandising efforts optimized for smartphones and portable devices? This means removing friction to maximize conversions. You'll also need to run user testing on your mobile experience to make sure you don't have any challenges in usability or visual design.
Keep in mind, a great mobile experience is more than just the right font sizes, pretty images, and easy navigation. Savvy retailers understand that mobile users are using the devices to research products, browse inventory, track in-store availability, and make quick purchase decisions. However, mobile is not just about immediate transactions. Make sure you understand what today's digital
users expect from mobile
.
3). Prepare for Omnichannel.
Consumers expect to be able to shop whenever and wherever they elect to do so. This is the power of mobile. They have something in mind, they do some quick research and they use their phone to immediately buy. They may want their orders shipped to their home address. Others, however, will expect to place their orders online, but pick up their items in-store later.
Responding to those customizations is no longer a frill, it's a requirement. Users have zero patience when they are confronted with a lack of information or responsiveness. The quickest way to lose a customer is to have them come to your store to pick up a product and have it not be in stock.
Takeaway
The indications we have at
Guidance
suggest that e-commerce retailers will have a lot to cheer about this holiday season. But as always, successes will depend on taking advantage of the momentous shifts taking place and preparing in advance to keep up with customer expectations.
The time to make adjustments that will pay off in late December begins right now. What are you doing to ramp up your infrastructure, optimize for mobile, and prepare for omnichannel? How you answer those questions will determine whether you end up with green in your pockets, or coal in your stockings.
Contact
Guidance and set your company up for success this holiday season.