In our ongoing series "Before & After," we look at client website makeovers and give you a peek inside the design process. Today's post is dedicated to Ergobaby and Orbit Baby; two affiliated sites that help new parents gear up. The websites were developed just a few months apart with many of the same core objectives.
ERGOBABY
Known for ergonomic baby carriers that can hold little ones anywhere from seven to 45 pounds
One of the primary goals for both redesigns was to make the sites responsive. We're proud to say Ergo and Orbit now scale beautifully and perform well on all connected devices.
Here's a glimpse of the Ergobaby website "Before":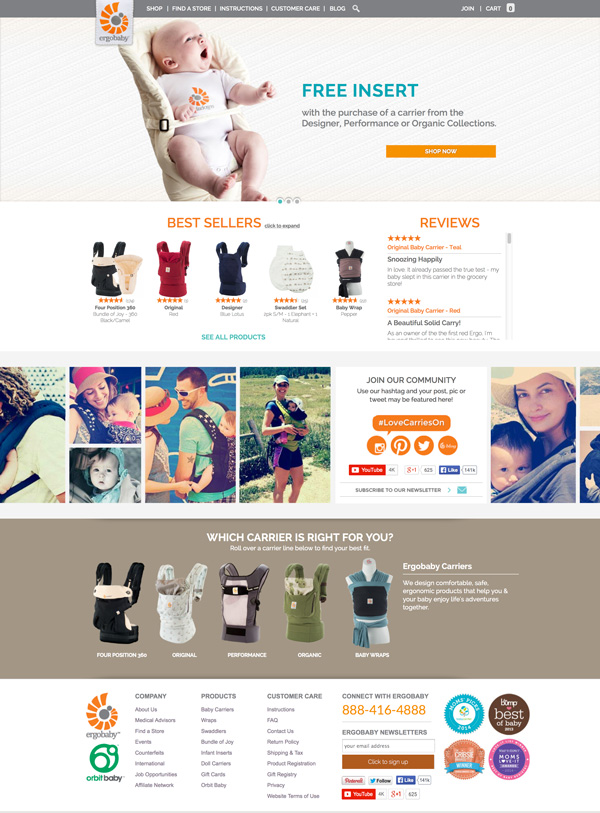 And here's the "After" pic.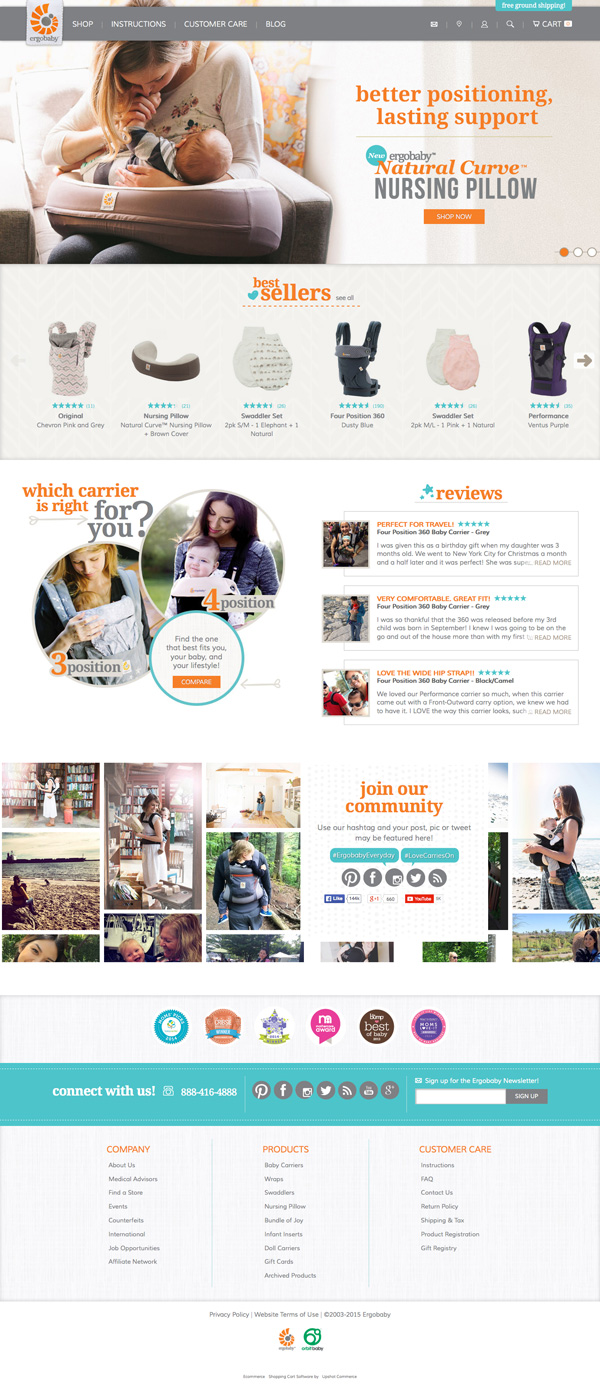 UX Designer Olivia Chen spoke with us about her work on both sites. She recalls, "The Orbit Baby and Ergobaby teams have a sophisticated grasp of SEO, and their site was architected to support this. When architecting the site to incorporate a different marketing approach, we had to be mindful of preserving their SEO strategy while improving the user flow."
Another key element? Involving fans of the brand. "Orbit Baby and Ergobaby have a large and vocal fan base that avidly consumes and shares online reviews," Olivia explained. "We wanted to give greater visibility to their consumer community on the site to reflect an appreciation for and recognition of their valuable feedback."
ORBIT BABY
A high-end line of strollers, car seats and accessories for families on the go
Here's what the site looked like before working with Guidance: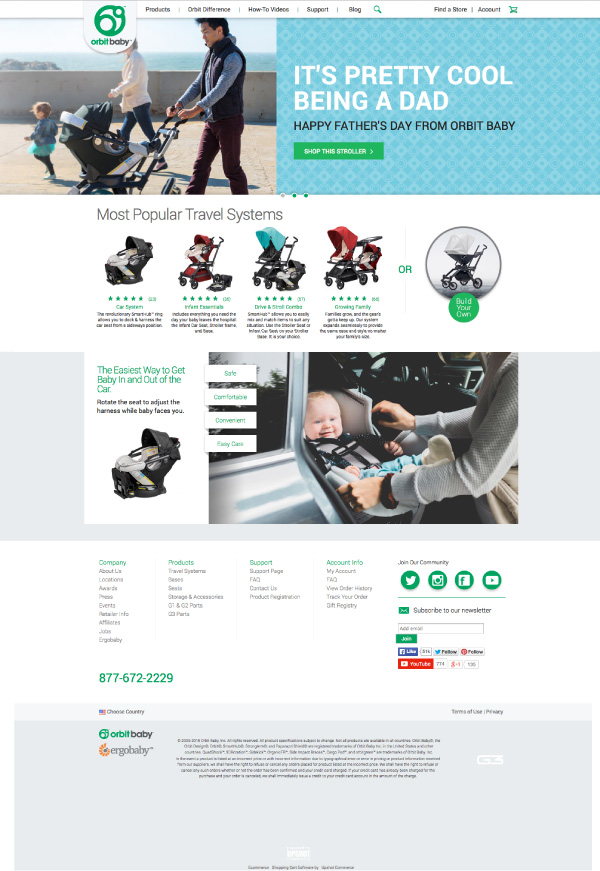 Now they have a sophisticated new look that matches their upscale customer base.

Visual designer Lisa Stanley says shoppers inspired the creative direction. "The Ergobaby team has a really deep and wonderful understanding of their users and the unique experience of shopping for baby gear. They were really great at being able to convey that knowledge to us. It allowed me to give them exactly what they were looking for in a very seamless way."
Another important aspect was conveying product features and safety information. "The sites were designed to be a trusted source for education about the products," says Lisa. "The team wanted people to know the benefits of babywearing and get excited about it, and with that excitement, want to purchase a carrier. They also want people to know how smart and safe and unique their car seats and strollers are. Ultimately, we were able to communicate that in a meaningful, user-friendly way."
Lisa also applauded:
Project Manager Tessa Lembke for managing milestones effectively, and
The "pixel-perfect" developer on the client side who executed her work.
We look forward to partnering with the Orbit and Ergobaby teams in the future, and we'll be sure to share the results right here!