Sometimes the best way to understand the impact of our work is through a visual, side-by-side comparison. To that end, we're introducing a new series called "Before & After," in which we examine Guidance client website transformations and give you insights into the development process.
In this post, we will review the makeovers our clients Summit Hut and Relax the Back experienced post-launch:
Summit Hut
Summit Hut sells gear for hiking, climbing and other outdoor adventures. Here's a look at their website "Before."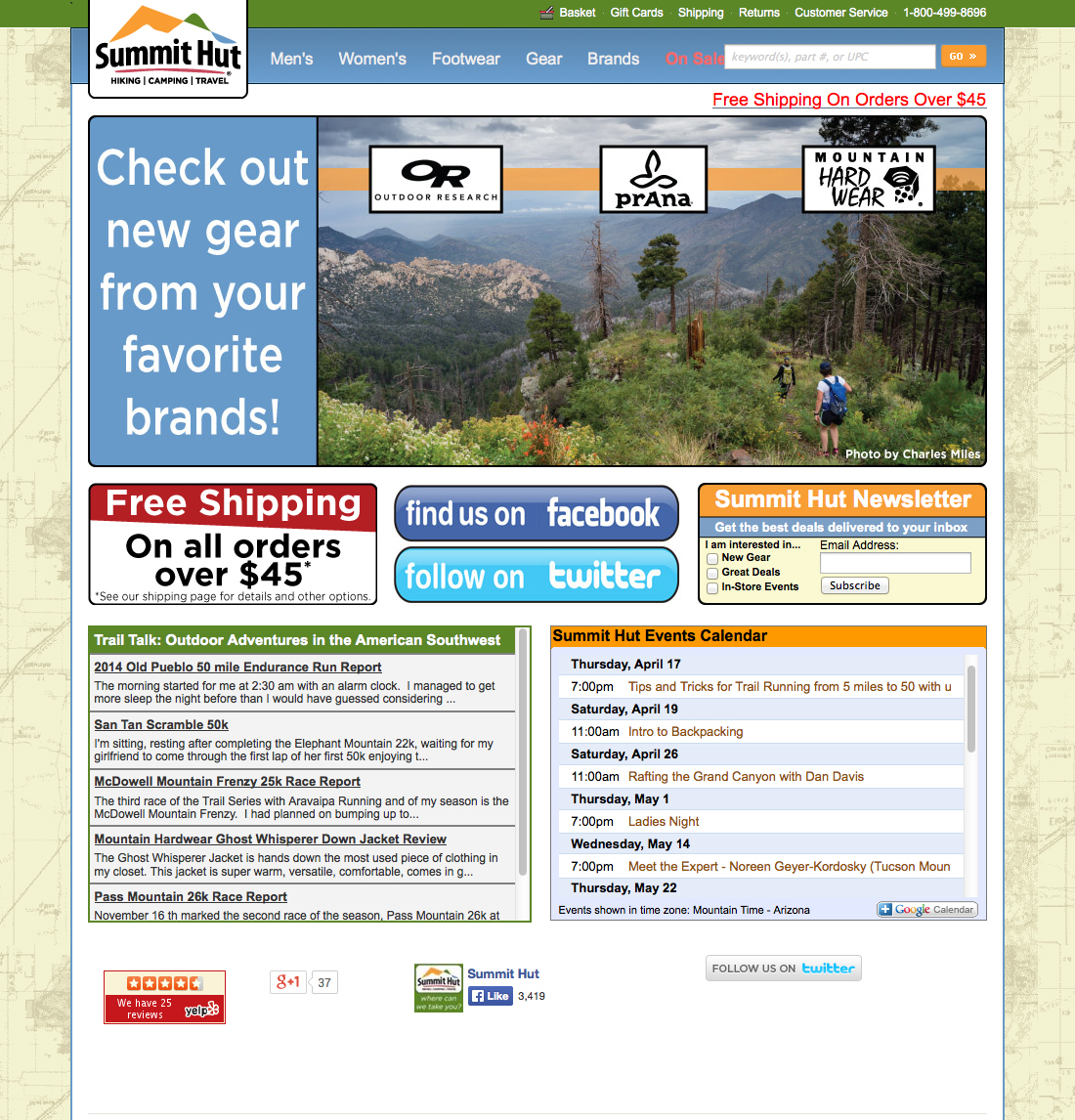 And here's the dramatic "After" shot.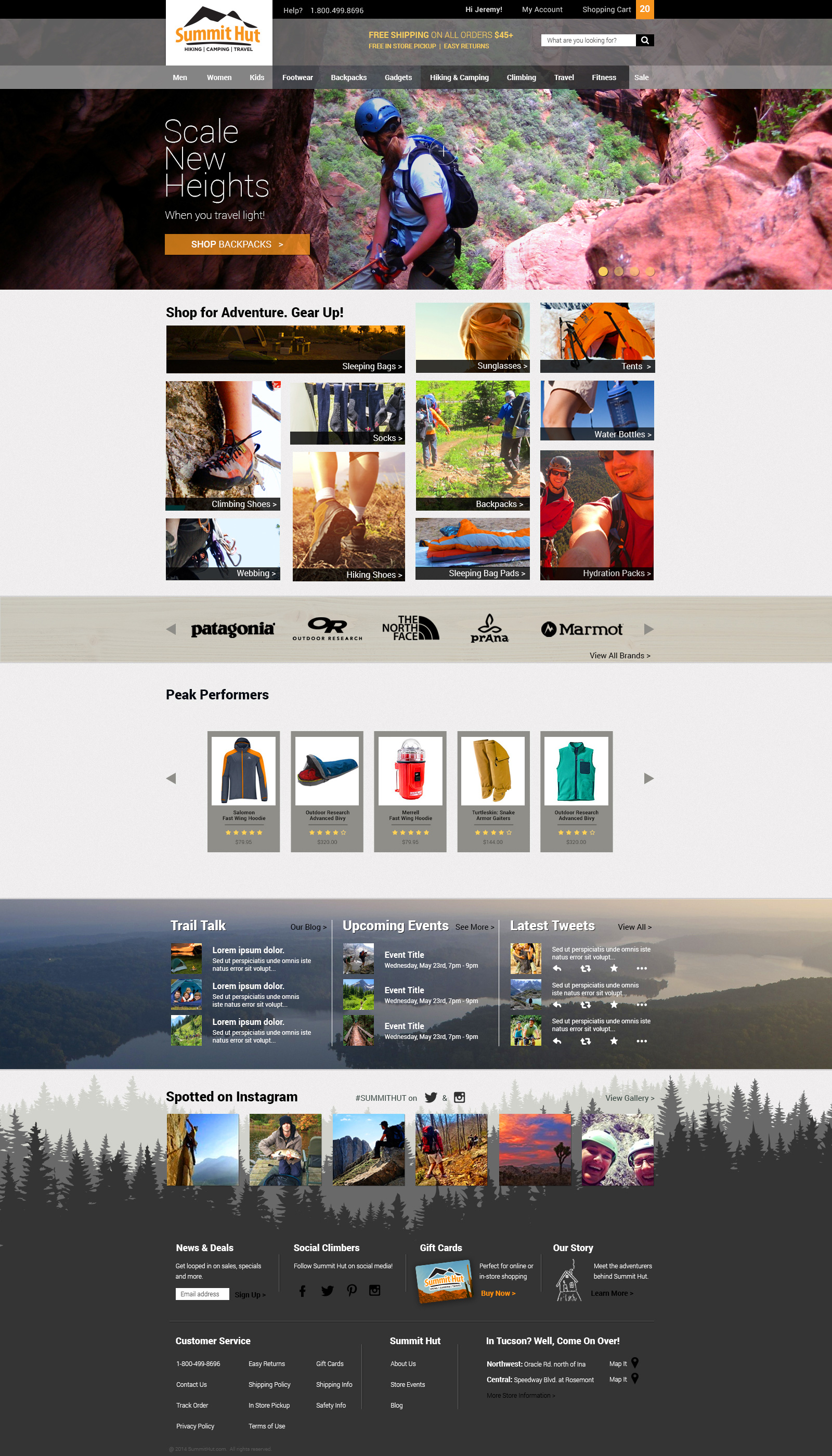 As you can see, the "Before" version is extremely heavy on copy. We trimmed the messaging down significantly, which puts the focus on key ideas and hero images. We also kept product information confined to the spot where shoppers are most likely looking for it: on product detail pages.
The Guidance creative team gave Summit Hut a clean, modern color palette that elevates and complements their brand. Since they have several talented photographers on staff, we designed a homepage that would showcase beautiful lifestyle images captured outdoors. Finally, we refreshed the logo to make it more impactful and contemporary. We think the website takes their brand to new heights – and our clients heartily agree.
Relax The Back
Relax The Back sells furniture and accessories for ergonomic support. Their "Before" picture looks cluttered and a little dated.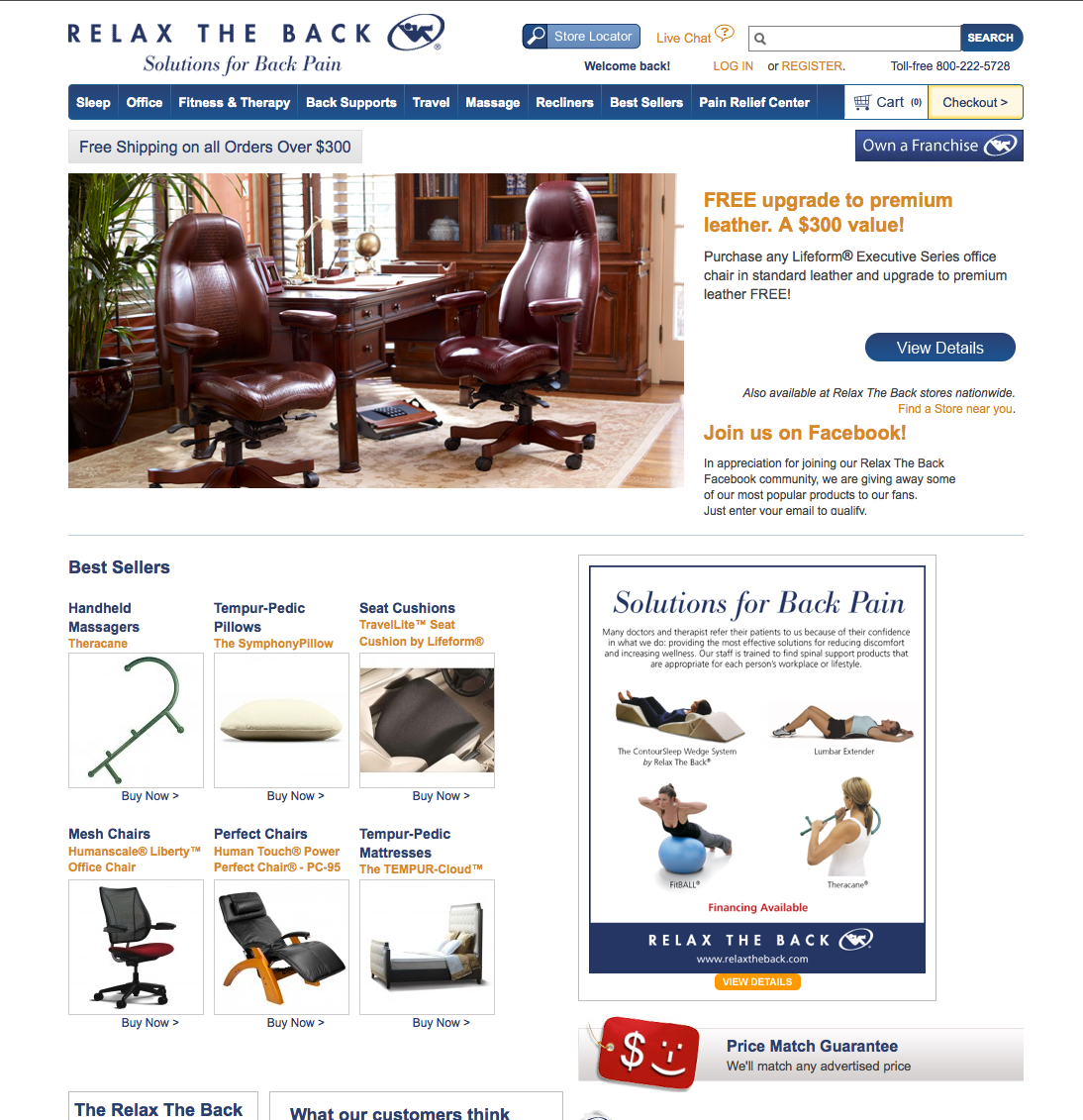 The "After" image is clean and appealing.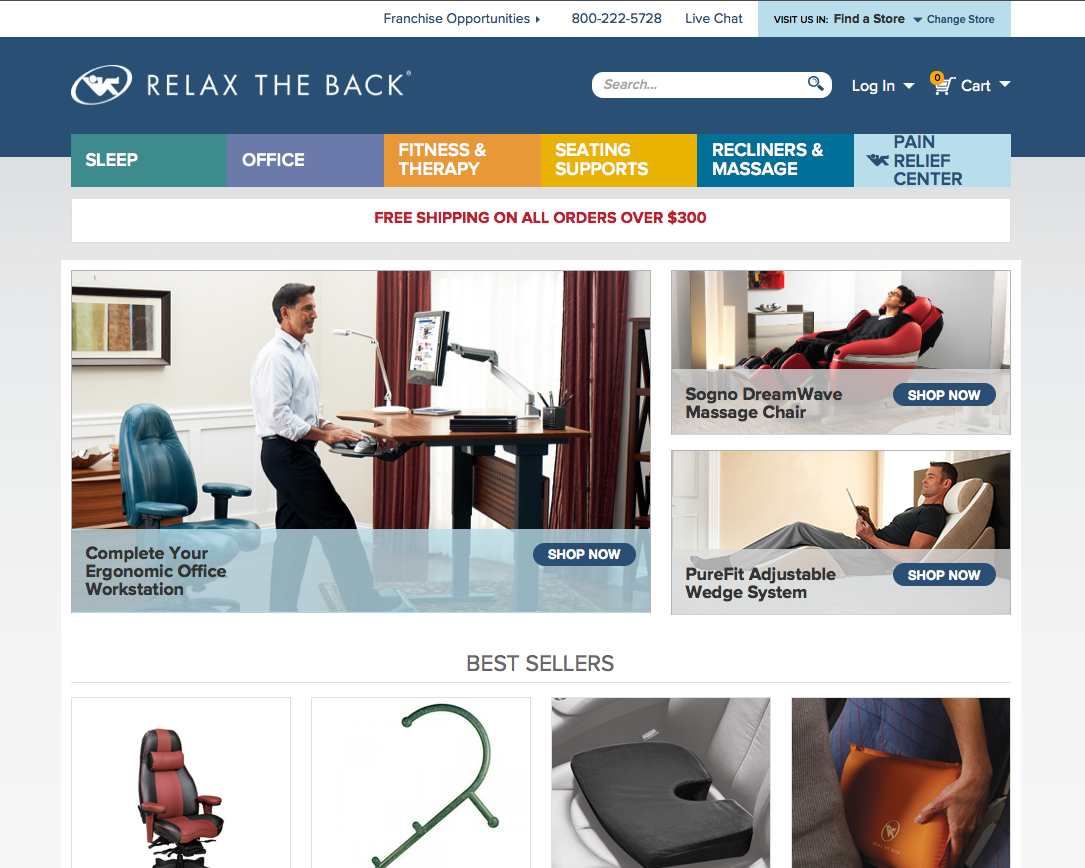 Our first step was reworking the navigation to create a more streamlined, intuitive user experience. One of the main objectives of this redesign was launching a responsive site, so we needed navigation that would function clearly and beautifully on all devices.
The new look allows Relax The Back merchandise to take center stage on the homepage. We also incorporated mega menus that display featured products in a dynamic, compelling way.
The "After" version supports conversions by showing clear, crisp calls-to-action. (You can't miss those "Shop Now" buttons!) Not only is it easy for customers to find products, the path to purchase is now easy to follow as well.
We'll continue to highlight website evolutions in this ongoing "Before & After" series. If you love a good makeover story, keep an eye on the Guidance blog.