In order to get things right, you have to spend a lot of time preparing for things that could go wrong. That's true whether you are a group of rocket scientists at NASA, climbers planning to scale Everest, or an e-commerce team planning for a blizzard of traffic and sales over the holidays.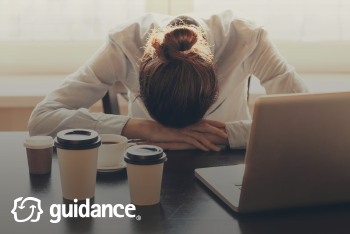 At
Guidance
, we devote a great deal of attention to the preparation required to ensure that our clients never have to face the snafus and worst case scenarios that often happens to many digital commerce brands, retailers, manufacturers and distributors.
We firmly believe that groundwork coupled with coordinated teamwork are the foundation of success (be it measured in terms of seasonal sales or long-term growth). With that in mind, what things should you be looking at ahead of time to make sure you're not upended by nasty surprises this holiday season? Three considerations really stand out:
A Pre-Holiday Check-List
Diagnose Infrastructure.
This step begins by examining prior key holiday events such as Cyber Monday,
Black Friday
, and the build-up to Christmas. What did your traffic pattern look like? The metrics you'll want to scrutinize will include page views, unique visits, and order numbers. You'll want to do this at least three months in advance so that you can anticipate -- and gear up for -- the volume of activity you can reasonably expect. Your goal will be to scale up the
infrastructure
resources needed to handle the increased traffic well in advance.
Marketing Program. Ideally, promotional efforts should be in line with holiday activity you expect. That means adjusting your e-mail/marketing calendar so that you maintain an even pattern of digital traffic at your site instead of disruptive spikes.
Development Schedule.
Your pre-holiday buildup should take place well in advance. This is the period to make the changes to your software and infrastructure so that you are ready for significant boosts in customer activity. Sometime around the beginning of November, however, you should be prepared to go into a
code freeze
because this is the time when software adjustments can lead to unexpected glitches (like page response times). Following the code freeze, though, you should be performing ongoing
load tests
and quality assurance evaluations to make sure your system can cope with all the increased traffic demands.
Four Potential Trouble Spots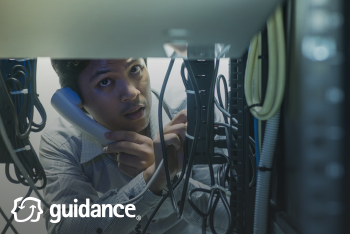 Anticipating the things that are most likely to go wrong is also key to preventing them from happening. The following is a checklist of potential trouble spots:
Server Failure. Even if you are using a premier provider like Amazon Web Services, virtual servers can go down. Consequently, you need to have things ready so you can get your site back up and running again very quickly. Have you made a "golden image" so that the restoration process can begin immediately? Are your DevOps teams running drills so that they can spin up servers without a hitch? These are just a few of the questions you need to be asking.
Unanticipated Traffic. You don't want to be a victim of your own success. Increased traffic may be a good problem to have, but it can quickly become a liability if you can't spin up enough servers in time to meet increased demand. If you've been paying attention to the metrics of the site, then you should be able to be proactive and fix things advance.
Coding Issue Glitches. This often happens around special offers, unusual terms, and promotional shipping options. You need developers to analyze the situation and do a hot-fix. Coding issues can be very complex and can be the hardest to remedy. That's why we at Guidance especially recommend that software changes be ironed out well before November.
Payment Gateway Failure. Many e-commerce merchants use third-party payment gateways, but there's always the chance that these can be overwhelmed on a Black Friday or a high-demand day. Once again, anticipating likely traffic and planning accordingly is key.
Takeaway
Sometimes people get lucky. But in most cases, success depends on preparation and teamwork. Getting ready to meet challenges and overcome obstacles also requires information (and the better and more detailed it is, the more effective you become at predicting and managing any challenges that may arise)
You should begin planning for the holiday season no later than September (and even earlier if back-to-school specials kick of your seasonal activities). Make sure your technical foundation is secure before tackling strategic initiatives. If you want to learn more about setting your holiday strategy or peak season preparedness,
contact
Guidance.