E-commerce continues to evolve at warp speed as we head into 2018. U.S. online retailers generated $114.42 billion on the web in the first quarter, a 16.4% increase compared with $98.29 billion in Q1 2017, as reported by the Department of Commerce. E-commerce now represents 13.8% of total retail sales in Q1 2018 compared with 12.4% in Q1 2017.
The rules of the game are changing as major players like
Amazon
disrupt entire industries and transform how business is done. If you are not a bit daunted by the shifts taking place, then you might be in for some rude awakenings by this time next year.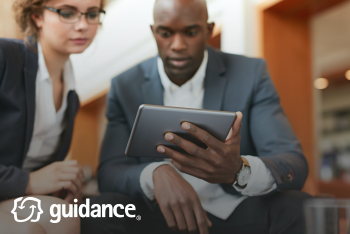 However, despite some chaos and uncertainty, there is also a great deal of opportunity (particularly for companies that make their sites and platforms more responsive and relevant to their customers). With that in mind, how can you ensure that you are harnessing digital trends instead of getting hammered by them? Here are some thoughts.
Amazon Shows That Setting New Standards For Customer Service Fuels E-Commerce Success
Amazon is not infallible, but they have become the "standard of retail" not only in e-commerce but in all aspects of global commerce. How? They listen to their customers and have optimized their commerce solutions to meet their needs. Amazon isn't just winning--they are trouncing the competition. If you hope to stay in the game, then you have to study their playbook so that you can understand the factors that are fueling their success.
Amazon is not infallible, but they have become the dominant force in e-commerce because they excel at customer service.
Jeff Bezos
, the CEO & Founder of Amazon crystallizes wisdom well when he says, "Our customers are loyal to us right up until the second someone offers them a better service… and I love that. It's super motivating for us."
Guess who now accounts for 45 percent of
retail sales
after they recently dethroned traditional apparel merchants such as Macy's and TJ Maxx? Amazon's ascension (and Macy's decline) is indicative of several important developments:
Companies that make customer satisfaction central to their business strategy are prevailing in the marketplace.
Creating a great end-user experience is even more important than the products you sell.
Physical stores are being downsized as opportunities migrate to digital.
Customers expect the omnichannel experience and it all centers around mobile.
Most companies need an Amazon strategy and virtually every retailer and merchant needs a comprehensive e-commerce gameplan in order to drive enterprise value and ROI
Capitalizing On Current Trends
None of these shifts can be reversed, but you can capitalize on them. To do so requires two very important considerations:
1). You must rigorously evaluate your e-commerce capability and make sure you're best in class. If you identify shortcomings, you will have to make some difficult decisions, but you are better off making them swiftly instead of waiting until you fall even further behind. Being on the wrong e-commerce platform could well put your business on the road to irrelevance. Change is painful and expensive, but the failure to adjust in time can be even worse.
2). You have to take a good hard look at the experience you are providing your customers. If you are not emulating the kind of success and loyalty Amazon engenders, then you're likely losing business.
It's far less expensive to serve your current customers than capture new ones. Therefore, you should make every effort to understand what their journey with your brand is like. With that in mind, reach out and solicit their opinions in an unobtrusive way. Ask them, what you can do to make their experience on your site better?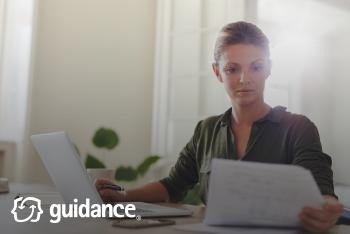 If you are an executive, then do a mystery shopping experience on your platform. Next, contact your customer service team and test them. If any aspect of customer service or the consumer journey is falling short, then you need to identify those shortcomings and correct them.
Pay attention to
analytics
, tap the power of focus groups, and get creative about soliciting feedback from your customers. Make sure your approach is data-driven (and not just based on hunches). But whatever you do, don't stop learning about what makes your customer tick and what keeps them coming back to your site.
Takeaway
Increasingly, delivering a rewarding and relevant experience involves reaching customers where they are at. Are you mobile first? Are you making it easy for customers to buy on whatever channel they happen to be on?
In addition, do you offer
flexible shipping
and in-store pick up options? And are you fully leveraging the power of mobile by utilizing in-store push notifications, real-time customer service via chat or text, and geo-location
tracking
that helps customers find what they are looking for when they are in your physical stores?
In 2018, ROI will come down to finding ways to create great customer experiences. Businesses that can do that faster and with less friction will speed ahead. For more information,
contact Guidance
.