In disruptive times applying conventional wisdom can be a recipe for irrelevance. Take the traditional assumption that the rules that apply to B2B and B2C are completely
different
. For example, for B2Bs there's been a long-standing emphasis on personal sales whereas B2Cs have relied on mass marketing.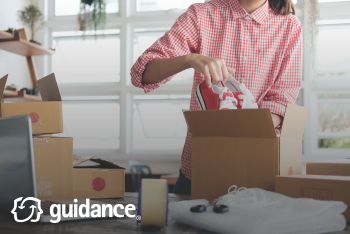 Recently, however, there's been quite a
convergence
between the best practices of B2B and B2C when it comes to e-commerce marketing. Important differences remain, but it's critical to understand how tools and techniques from the B2C realm can be leveraged to great effect by the savvy B2B.
5 Critical Considerations That Will Help You Turbocharge Your B2B Marketing Efforts
1). Recognize the Differences Between B2B and B2C.
B2B is relationship driven in a way that B2C is not. However, you can use client relationship management tools and digital marketing techniques to nurture and enhance those connections.
Of course, B2B audiences are very targeted. The individuals you'll want to reach sit in specific roles at a target group of companies. But, today's digital marketing solutions allow you to take a very hyper-focused approach and deliver messaging customized to an individual.
2). There's Increasing Overlap Between B2B and B2C.
Today's B2B buyers are behaving more like B2C consumers. They actually expect to have everything they need right at their fingertips wherever and whenever they need to conduct business. This means they are using the web (and mobile) to not only transact but to conduct research, compare pricing, and discover new products.
There are both opportunities and threats here. For instance, your business is more discoverable than ever, but so are your competitors. Marketing tools allow you to be in front of potential buyers when they are conducting their research. This helps you find new audiences you can sell to and cultivate relationships that start from digital.
On the flip side, the Web provides a transparency that never existed before, especially in pricing. It provides them a way to find new buyers at the same time. So, if you're not represented, then you can potentially lose customers.
3). B2C tools can be used by B2B companies.
Inspiration can come from unlikely sources, which is one reason B2B marketers should sometimes step outside their comfort zone and look into tools and techniques that B2Cs use.
For instance, highly targeted email newsletters, blogs, and increasing
brand awareness
through paid search and social media campaigns are just a few of the ways that B2Bs can get creative.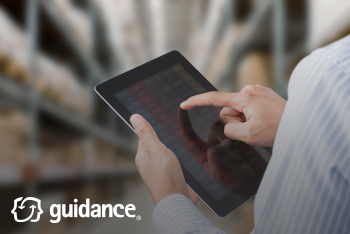 In addition, there are B2C tools that help you implement greater price transparency, manage client relations, simplify the buying process, and highlight your company culture on both social and professional channels.
The wall between B2C and B2B has been coming down for some time. A lot of mindsets have yet to wake up to this fact, but a failure to try new things and experiment will result in lost opportunities.
4). Online Marketing Can Improve the Efficiency of All Selling Channels
E-commerce, online marketing, automated promotion,
CRM
, all of these link together. To begin with, employing B2C tools and techniques can help you reinforce client relationships while creating specific activities for your sales teams.
For example, say online activity tells you that specific customers are browsing products, placing items in shopping carts, and downloading support info. All this data can be logged, captured, and shared with sales reps who can conduct the appropriate follow-up.
Generating leads from
analytics
, digital footprints, and other signals of purchasing intent help you understand the customer better and anticipate their needs. Armed with this kind of knowledge you can tailor products, services, and experiences so that they are more relevant to your clients, which will increase your success rate.
Here are some other ways you can flat out generate leads:
Use forms, surveys, and downloads to capture user information.
Use relevant keywords to advertise on google.
Use display ad retargeting to track visitors. Only 2% of web traffic converts the first- time. Showing people what they've already looked at before improves those odds considerably (by some estimates as much as 70 percent).
5). It Takes Resources
This is not a set it and forget it situation. It takes professional skills and resources whether it's an internal team or an outside agency. In addition, you need experience with B2B born out of the best B2C practices. More specifically, you need to go at it with a thoughtful, long-term strategic approach.
Takeaway
The line between B2B and B2C is getting increasingly blurry. B2B buyers are accustomed to the B2C experience and they are increasingly using their mobile devices to transact, begin searches, read reviews, and do research.
Borrowing best practices from the B2C realm is not only a natural development but an imperative in an increasingly customer-centric digital environment. To learn more about how to successfully develop and execute an effective B2B online marketing strategy,
contact
Guidance.