Here's an overlooked secret about conversion rates. Digital tools can help you hook consumers, but mostly in so far as they help you be more human.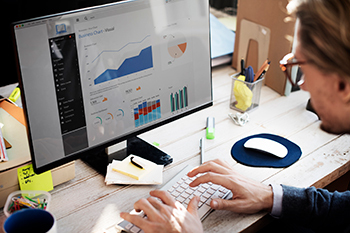 The Importance of Putting Yourself in the Customer's Shoes
Virtually everyone agrees, the
customer's journey
with your brand is more important than ever. As a result, it's imperative that you put yourself in their shoes as much as possible. That means examining all facets of their web experience so that you can fully imagine any frustrations or difficulties they may be having with your site.
More specifically, you need to ask yourself if they are easily finding the products and services they are searching for? Do they get relevant offers or messaging based on their initial inquiries? And what about website response time, reliability, and ease of use across multiple channels?
In fact, you need to use all the technical available tools at your disposal so that you can fully appreciate what the customer's journey feels like. That way, you can identify the places where you need to apply a personal touch.
What Factors Impact Your Conversion Rate?
Conversion rates can suffer for a variety of reasons. When they do, here are 5 things you need to consider:
Website Speed
Speed matters more than ever. The average end-user has less of an
attention span than a goldfish
. If your site isn't loading in a flash, then you will shed customers faster than you can blink. There are multiple services that can test your site's speed (Google offers several free ones). Your company's culture needs to be geared towards delivering a seamless high-speed digital experience. This is even more critical on mobile.
Technical Glitches With Browsers
Is your website performing optimally on Internet Explorer (IE)? If the answer is no, then you could be losing 50% of your potential traffic. Similarly, your mobile conversion rate should be at least 30% of your desktop conversion rate. If not, it could be a signal that you are not doing something right.
These are not trivial issues. Routine monitoring so you can fix things when needed is essential. However, you need to develop the appropriate metrics and a culture of constantly testing so you can optimize the customer experience.
Loss of Traffic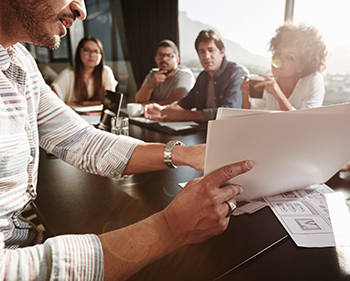 Are some of your channels underperforming? If so, it is important to find out why -- quickly -- so you can identify possible causes and implement solutions. Are web pages not loading fast enough? Are you experiencing outages? Perhaps traffic is being directed to non-existent pages or broken links? It is also critical to examine your mix of traffic sources to see if anything has changed.
Error 404 -- Missing Pages
Discontinued or renamed products are a common cause of missing pages. In addition, large-scale SEO projects or a site relaunch can result in
faulty links
too. Glitches happen. What's important is that you have a strategy of fixing them and perhaps even turning the problem into an opportunity.
Service Provider Outages and Failures
Ecommerce opens up so many amazing opportunities. Digital partners can help you grow beyond your wildest dreams, but relying on others has its risks too. After all, even leading eCommerce leaders -- like Amazon -- have outages from time to time.
To maximize productivity and minimize risk you need to develop an empirical mindset. Inspecting, measuring, and testing needs to be a part of your business culture. Digital technology provides so many extraordinary tools for measuring performance and progress towards goals. If you are not using them, however, you'll be
more prone to service failures
and less capable of recovering from them in a timely manner. In particular, your Service Level Agreements (SLA) are critical negotiation points that you should agonize over before signing up with a company.
Takeaway
You have to inspect and measure what you expect on an ongoing basis. That means developing key metrics for every touchpoint on your website that has a critical funnel. Consequently, you'll be able to look at historical
KPI
and identify any changes to your anticipated conversion rate. With this information in hand, you will then be able to clearly and confidently focus your energies on the areas that need immediate attention.
Essentially, digital tools and a culture of testing can have a material impact on your business. If done properly, you'll be able to take advantage of insights and findings that will help you connect the dots before problems happen.