Digital is fast becoming the medium of choice for shoppers. A quick glimpse at the habits of millennials illustrates the shift taking place. Today's young people stream or download their favorite entertainment, they make payments with e-funds, and they use their iPhones to compare the product reviews that drive their purchasing decisions.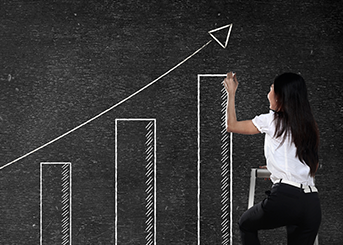 Online Sales Are Soaring
A recent study by
Forrester
, confirms that it's not just 20-somethings that favor web-based consumption. The research shows that 74 percent of B2B buyers said that "buying online is much more convenient than through a traditional salesperson."
Customers are flocking to digital. So, naturally merchants are too. Here are some reasons this trend will only accelerate:
Digital channels are showing the fastest sales growth.
Online is expected to make up 50% of all sales for many companies.
Web-based commerce is less expensive for business AND more convenient for buyers.
The Importance of User Experience (UX)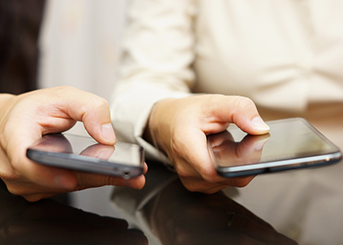 Today's online shoppers favor a do-it-yourself mindset. They prefer researching products and services for themselves before making a purchasing decision, and they expect web-based retailers to offer storefronts that provide a great User Experience (UX).
Consumers are benefitting enormously from digital. They have more choices, they can find the best prices, and it's less time-consuming and more convenient than traditional options. However, the shift to online benefits retail in critical ways too:
Cloud-based solutions offer unprecedented scalability.
Ecommerce platforms automate many routine office functions, which means resources can be deployed towards the true differentiator—human ingenuity and creativity.
Digital platforms offer the potential for global reach and greatly improved marketing effectiveness.
Ecommerce platforms can tremendously improve communication, collaboration, and cooperation within an organization, which boosts business agility and efficiency.
By now, it's abundantly clear that every retailer that hopes to remain competitive needs to have an ecommerce strategy. The time is now to invest in digital, or risk becoming irrelevant in the marketplace.
However, once a clear path to online commerce has been defined and charted, then adjustments, course corrections, and upgrades to digital platforms will need to be made. With that in mind, what are the most important consideration to have in mind as your company goes about redesigning its B2B web presence?
5 Questions to Answer before Reconfiguring Your Ecommerce Platform
Despite digital's benefits, launching or re-platforming ecommerce is both disruptive and costly. For example, for a large enterprise, revamping their platform can cost $2 million and easily take 12 to 18 months to complete.
In addition, upgrades and migration can be complex, disruptive, and mismanaged. Consequently, KPI often decline following a conversion. Too often, transitions fail to justify ROI. However, your business can avoid common pitfalls by keeping the following questions in mind:
Did you take the time to document business requirements?
One of the biggest mistakes firms make is failing to document requirements. Put simply, you need to align ecommerce solutions with your business objectives. How will you incorporate best practices? What are your priorities during a rollout? Is the platform you are choosing flexible and expandable enough to meet your future needs? Are you considering use cases, especially mobile functionality?
Taking the time to document requirements and using them as the basis for platform selection, dramatically increases your chance of selecting a platform you can live with for 10 years or more.
Is the User Experience (UX) intuitive and easy?
Customers are demanding a great online experience. Slow page loads and cumbersome checkout processes will cause consumers to abandon your site. Mobile optimization is a must. Studies show that every $1 invested in UX can return up to $100 in ROI.
Did you involve your sales and marketing teams?
It's imperative to get your sales team involved in your ecommerce strategy. You'll need their input and leadership to succeed. In particular, platform tools will enable salesforce teams to focus more on what they do best—building stronger relationships and customer acquisition.
Do you have the "right" resources in place for ongoing maintenance and support?
You need to make sure you have the right resources lined up for all phases of your rollout.
What is your post-launch investment plan for driving traffic and boosting conversion?
It doesn't just stop with the launch. Expect to make continued investment in infrastructure, website development, and third party resources to optimize your platform after a launch.
Takeaway
Transitions are never easy or without challenges. But in today's fast-changing market environment, they are both necessary and inevitable. The future will belong to those companies that can leverage ecommerce platforms that allow them to navigate change swiftly. Guidance can help you make these transitions a success.
Contact one of our ecommerce specialists for help
.