We choose partners--both in business and in life--because we believe they balance us in some important way. They can compensate for our shortcomings, reinforce our strengths, and help us reach our potential. Unfortunately, not all partnerships live up to our expectations. Those that do, at least in business, have certain very specific qualities. Guidance has identified 5 very specific characteristics of a
positive partnership relationship
.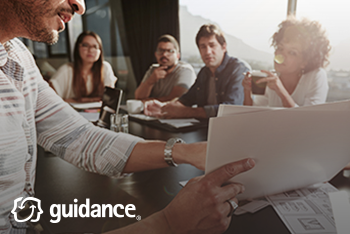 1. Culture Fit
According to a
Deloitte survey
, 9 out of 10 executives believe that culture is critical to their company's success. Put simply,
studies
show that everything from employee engagement to customer loyalty to innovation is impacted by this factor.
Naturally, the
cultural fit
will have a huge effect on the success of business partnerships. The infamous failed partnership between
AOL and Time Warner
is a case in point for what can go wrong when two cultures don't mesh. Conversely, the success of Disney and Pixar illustrates the good things that can happen when two companies can communicate and work together effortlessly.
When you meet and interact with executives at a potential partner, you'll need to devote some serious thought to how the two cultures lineup with each other.
2. Communication
Clear, open, and candid communication is essential to any relationship. Are you using a dedicated project manager to oversee all the interactions and exchanges you have with a partner? How about daily
SCRUMs
to review all ongoing aspects of a client engagement? Also, are you holding cross-team meetings help identify challenges and issues that need to be improved upon?
In addition, senior leadership needs to be involved too. By participating in calls they can provide visibility, which helps manage client engagement. It also helps them take the pulse of events.
Making sure everything is documented is critically important too. Notes from calls and exchanges should be copious and distributed to all pertinent team members. These records should be shared with your partner, including all the future actions expected.
Documenting everything enables you to identify whether or not there are shifts in direction. If the path changes, there can be additional costs. That's okay, but it's important that everybody is aware of this and on the same page.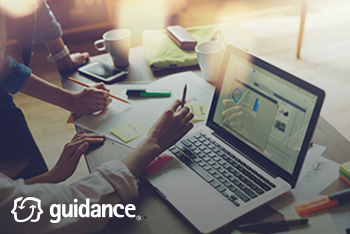 3. Core Values
You should expect that your partner will have a core set of values. You can gauge these from in-person meetings, references, reputation, news reports, and other sources. You need to ask yourself a lot of questions about how their ethical principles align with yours. Here are some considerations that Guidance looks at:
Honest integrity fairness
Respect for individual ability creativity diversity
Teamwork and open communication
Passion and commitment
Enjoyment of work and life.
4. Satisfaction Surveys
The
Net Promoter Score
(NPS) is a measure of how likely customers are to recommend your products and services. Studies have shown that companies with a very high NPS have far great growth and higher performance than low-scoring firms. How does the firm you are partnering measure up on this index?
In addition, it's important to measure your satisfaction with partners on a regular basis. You need to take these scores seriously so you can understand where changes need to be made. Formalized measurement should be done at least quarterly.
5. Culture of Excellence
Some companies establish the reputation for superior performance. You can call them
cultures of excellence
because they deliver high-quality results year after year. Think GE, Apple, and Martin Guitar. Such organizations don't just build great products--they instill character throughout all levels of their organization. If you want to excel, then partner with the very best.
Takeaway
Relationships flourish for another reason--commitment. At Guidance, that value is etched into our DNA. We are dedicated to seeing our clients prosper, not just over the short-term, but over the long haul. We believe all our clients should see and feel that commitment across all of their partnerships.