Applying conventional methods in disruptive times can be a recipe for irrelevance. Sometimes, if you want to distinguish yourself from the rest of the pack, then you have to think outside-the-box. What unique strategies can you employ to boost your conversion rates? Here are 3 ideas from Guidance that can help you increase your conversion rate.
1. Employ Customer Advocacy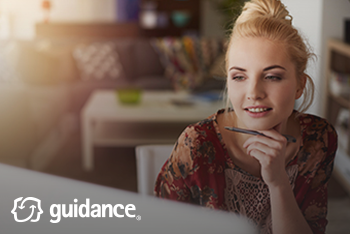 Trust in traditional marketing is near historic lows. For example,
according to one survey
, less than half of today's consumers trust brand advertising. On the other hand, customers are paying more attention than ever to peer reviews, what their friends are saying about products and services on social media, and thought leaders in industries that interest them. Here are some stats that illustrate the shift taking place:
72% of consumers rated friends and family as a trusted source when it comes purchasing decisions.
72% of customers trust online reviews.
61% of consumers trust third-party sources.
What is your brand doing to capitalize on these trends?
For example, there is a measure called the
Net Promoter Score
(NPS). Basically, it's a number that gauges the likelihood of your customers recommending your business to others. Not surprisingly, companies with a very high NPS have far greater growth and performance than low-scoring firms.
If you want to harness the power of
brand advocacy
, then you have to be natural, unobtrusive, and conscientious in the ways you encourage it. In many respects, it comes down to how you interact with your consumers. Are you soliciting feedback that will help you create a better experience for them? Are you providing tools that will help them share their experiences with your products and services both to you and their friends? Are you providing the right incentives that will encourage them to make social referrals, write product reviews, and sing your praises through digital word-of-mouth?
Digital tools can help you tap the power of digital advocacy, which can amplify your message. However, engendering loyalty depends on more than just high-tech. First and foremost, you have to give customers a reason to be loyal to your brand. In other words, you have to forge an emotional connection with them. Technology is simply the means to make your interactions with consumers more meaningful to them.
2. Have Your Merchants Ditch Their Desktops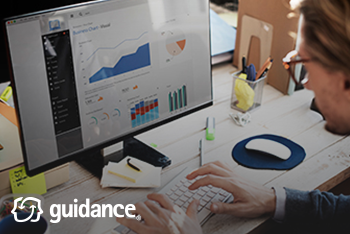 Does your company suffer from
Desktop-Only-Disorder
? Consumers have embraced mobile in a big way. Yet, many merchants stubbornly cling to their PCs when adding products to their websites or updating online catalogs. Indeed, many of these same retailers have 60% to 70% of their web traffic coming from smartphones, but they won't truly understand what the mobile journey is like unless they try it out for themselves.
Yes, this is a bit of a gimmick, but going a full day using nothing but your phones brings a far deeper understanding of the constraints and opportunities that mobile offers. Tapping that potential requires an understanding of those most common frustrations, and with just a few days a quarter, you can greatly improve your company-wide understanding of mobile conversion. So, in order to encourage new thinking and break old habits, have your employees ditch their desktops, at least from time to time.
3. Make Your Phone Number Available
Want to encourage trust and distinguish yourself from the crowd? Letting people reach you by phone could just do the trick.
Of course, this tip really bucks the trend. Most companies seem to hide phone numbers because answering calls is supposedly more costly than responding to emails and online chats. However, people still want the
personal touch
. In fact, some actually demand it in order to win their business.
Want to get really crazy? Try posting your CEO's phone number on your website. You can be sure Amazon won't try it, but it will set you apart. It could also be a great way to build trust and increase your conversion rate.
Takeaway
Achieving success in today's hyper-competitive market requires breaking old habits and a willingness to take risks and even do a little experimentation. Digital disruption is all about harnessing creativity and taking chances. Finding unique ways to constantly improving your conversion rate is critical to driving incremental success. Maintaining status quo only leads to irrelevance.