Last day at the Shop.org Annual Summit and it's true what they say, everything IS bigger in Texas. With over 3,500 attendees, the knowledge and insight at the Shop.org Summit was unparalleled.


Keynote speaker Scott Savitz, Founder and CEO of Shoebuy.com, started off the morning with his unique perspective on what it took to grow his business into one of the largest online retail companies in the country throughout the economic downturn. Scott Savitz stressed how remaining entrepreneurial and innovative has helped continuously enhance the customer experience. So much so, that Shoebuy.com's repeat customers represent 68% of the total revenue. His presentation accentuated the importance of building a great team, being analytical, and having fun. See next week's newsletter for 10 lessons that Scott Savitz learned throughout his quest in aggressively growing profits and business at Shoebuy.com.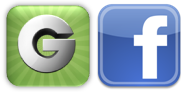 Next on tap: Facebook and Groupon, two young, pervasive companies that are leading market changes and influencing consumer spending habits and perceptions. Case in point, the top 100 Facebook pages have more traffic than their eCommerce counterparts. Mike Murphy, Facebook's VP of Global Sales, credits Facebook "likes" as the permission of communication with the customer. With 50 million "likes" clicked each day, their power is incredible. Since a Facebook "like" is opt in, people are 65% more likely to engage with a brand if they are friends with someone who "likes" the brand. Groupon President, Rob Solomon, stated that because of Facebook's social nature, it was the ecosystem on which Groupon grew, not Google.
Time to go -- hope to see you at Shop.org next year!