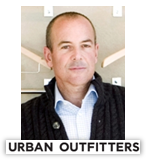 From customer experience to social media to cross-channel and mobile marketing, Day 2 of the Shop.org 2010 Annual Summit was one for the books.
Today started bright and early with keynote speaker and CEO of Urban Outfitters, Glen Senk's inspiring lesson on "Creating for the Customer." He proposed that core motivation of shopping is social and that "people shop to feel good ... to feel connected to other people;" this is achieved by a successful shopping experience. Glen emphasized how Urban Outfitters uses technology to help define the shopping experience and engage the customer across all channels.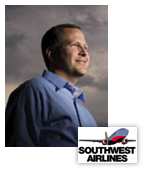 The second session began with a lesson about "getting social" from Southwest Airlines VP of Marketing, Kevin Krone. What does an airline know about social media? Apparently a lot! Southwest has over one million Twitter followers and Facebook fans, a popular company blog, and a great YouTube presence. They use social media to interact with customers and drive sales by launching new sales or advertisements through various social media channels as opposed to traditional marketing vehicles. Stay tuned for next week's newsletter for a list of 10 lesson compiled by Southwest Airlines that will help your business take off with social media.
The day naturally progressed to a forum in cross channel optimization, where we learned that cross channel retailing is delivering a seamless customer experience across multiple channels. In cross channel optimization, the sums of the channels are greater than their parts. Having multiple channels is only half the battle; there must be a consistency throughout.
Day 2 ended with a panel of eCommerce experts discussing their success with and reasons for taking luxury brands mobile. It's predicted that by 2012 one in two mobile subscribers will have smartphones - making the medium of mobile commerce and marketing an unstoppable force.
For more details and insights of today's events, check out next week's newsletter for a download of Shop.org 2010 Annual Summit highlights.